World-wide customized preparation and support for your international assignments
Our customers

Our team at crossculture academy prepares your assignees with intercultural training for more than 140 target countries, assists them during their transition and offers local support in regards to all intercultural aspects.
Our support is manifold: We offer country-specific trainings, coaching, e-learning classes and our Global Mobility Platform – we will provide access to the whole world in one single step.
We provide a comprehensive package of continuing support to make it easy for you. This includes preparing your employees before their stay abroad, offering intercultural support while overseas and later helping them to reintegrate back home. You just tell us the target country and your employees' current residence – and we will do the rest. We know what is important. With us, your employees are in good hands.
Our trainers and coaches are multi-lingual and are experienced in living in different cultures. Our expertise will help to make extended stays abroad successful, improve your company's performance and enrich everyone involved.
Our goal is to work together with your employees to realize their cultural roots, to discover new possibilities and to learn new skills, which will quickly help them adjust to their new environment.
"This intercultural training far exceeded the usual advice! Perfect! No question was left unanswered."
---
"The intercultural videos of crossculture academy are very useful when getting started. They prepared me for areas that I had not focused on before."
---
"With the flexible crossculture academy platform provided for you, intercultural tips are easily available and you can access it anytime when questions come up."
---
"You should not underestimate how different it is on the other side of the world. These intercultural trainings and the coaching prepare for it in the very best way."
---
"What tipped the scales for me as these being one of the best intercultural seminars, was matching its contents with my needs."
---
Cross-cultural Training
You are interested in our cross-cultural services? We prepare a customized training for you within 48 hours – please contact us!
Cross-cultural Training in preparation for extended stays abroad
Personal exchange and experience are vital: during cross-cultural training, participants together with our coaches develop strategies for more than 140 target countries. We carefully consider your employees' previous experiences and needs and create individual programs for them – including their partners and families. Our trainers will take on any concerns that participants may have, so that their upcoming stay abroad will be successful right from the start.
E-learning classes
Initial introduction, independently exploring certain topics or adding details – participants in our e-learning classes can choose where and when they would like to access relevant information. We offer a broad range of classes, while each course contains quizzes to deepen the content and encourage further exploration. Our topics cover a wide spectrum, learning sequences are comprehensive and to the point. Even veteran assignees will discover something new!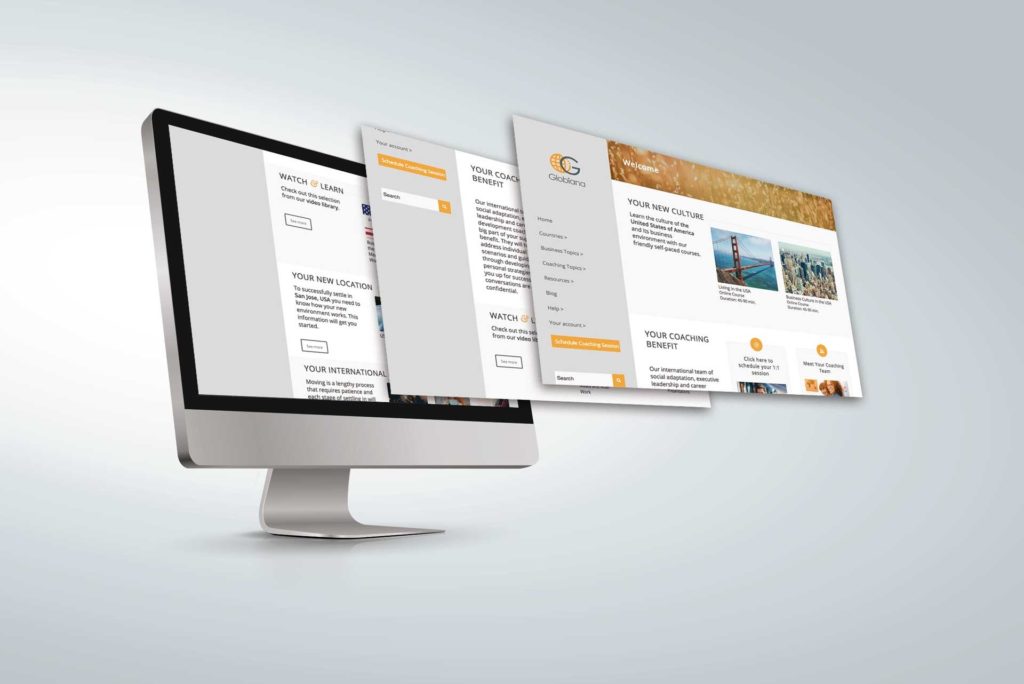 Global Mobility Platform
Newcomers and veterans alike find our collective knowledge here: practical and cultural questions are answered in detail, there is access to our e-learning classes and all this for a whole year – the exact timeframe, in which most of the changes are happening and questions are the most urgent. This platform offers a unique module for a start in a new environment.
Gender-sensitive language is important to us, but we yet need to find the perfect way to go about it. We from crossculture academy are mostly female. But of course, when we talk about customers or participants, we refer to everyone who is receiving our services – and with that we mean humans.